I'm very pleased to introduce Megan from Grad Student Needs Hobby blog to all my readers, page viewers, guests, and followers. She is an amazing woman who just got married Sunday!! Congratulations Megan on your nuptials, and I hope you have had an amazing wedding! She is a lovely ladies blog is a lifestyle blog and I hope you visit her blog. Thank you Megan for being a guest on DIY Bride!!
Hey, DIY Bride followers!
My name is Megan, and I write over at Grad Student Needs Hobby. I'm thrilled to be writing here today for Jess about my own wedding, which is less than a week away!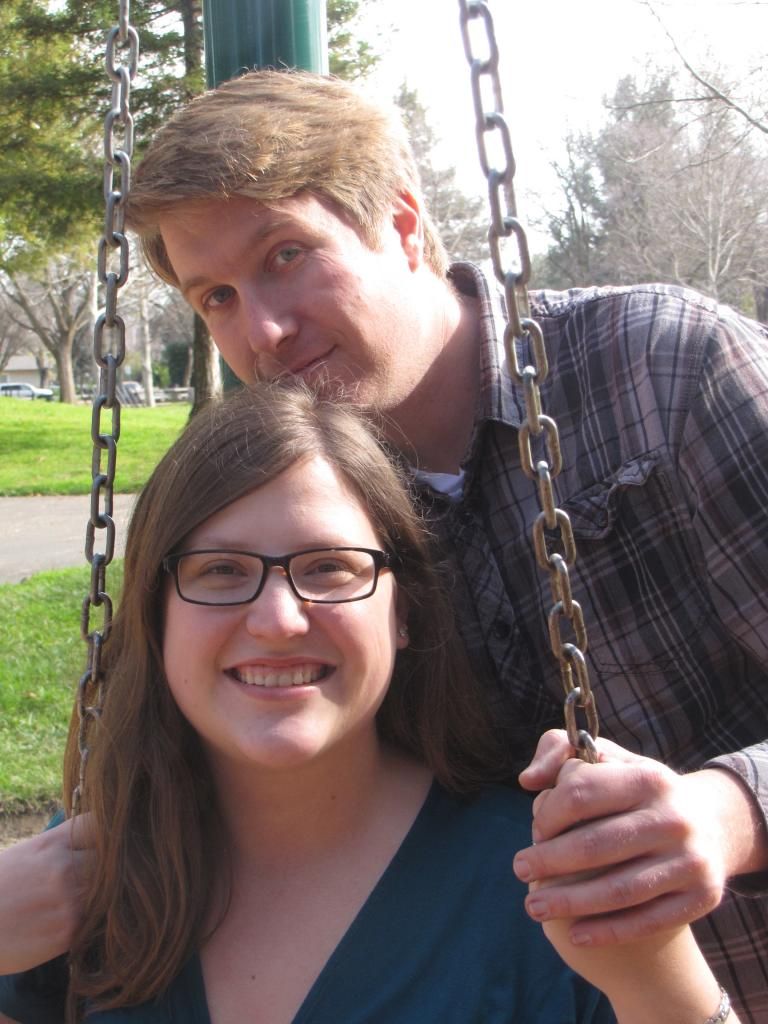 J and I met when we worked together at summer camp in 2006. We started dating at the end of camp in 2008 and dated for 4 years before he proposed in September 2012. By the time he proposed, we'd been talking marriage for a while and had already set a date!
For the most part, I planned the wedding myself, and I'm thrilled with how it's coming together. Our colors are a classic apple red with black and ivory accents. We found a wholesale florist who could give us my favorite red roses at an affordable price. Neither of us like vanilla frosting, so we threw out the traditional white and went with a chocolate frosted wedding cake. We even managed to incorporate a "game night"
theme, starting with our homemade scrabble save-the-dates and including a DIY guest book puzzle and domino table numbers (the two of us have somewhat of a reputation for game nights with our friends and family, so this was perfect).
I actually hadn't put a lot of thought into the wedding before we got engaged though, and sometimes the learning curve was overwhelming! I had no idea what anything really cost, or how much time I was going to wind up devoting to this one (extremely important, but still just one) day of my life.
As the big event draws nearer, I'd like to offer some observations that I made during the process.
People will judge you no matter what you do, so

stay true to yourself (and your partner).
We had some trouble in the beginning when we announced our wedding would

be dry – a very personal decision for us, and one everybody had an opinion about.

We stuck to it and haven't regretted it.

We'll have champagne waiting for us in the

hotel when it's over, and we know everyone will be able to leave our wedding safely – win/win.
Prioritizing helps.

In the beginning, we made a list we started

to call "things we must have/do or we might as well just call this off and get married in a courthouse."

It sounds

extreme, but it helped me a lot.

I felt
I could justifiably stand my ground on those things, as long as I was willing to compromise on others.
Discounts are everywhere.

It may feel discouraging at the beginning when

you see just how much that beautiful photographer charges, but I was constantly surprised by what we could find in our price range.

We got our venue and catering on discount for

a Sunday wedding, we emailed our save-the-dates and got wonderful reactions, we won a discount on a photographer through a contest at a bridal expo, and we
pulled out family friends and other connections for discounts on professional hair styling and a DJ!
Not everything you do will look like it looked

on Pinterest.

Use it for inspiration

but don't be discouraged if your DIY attempt isn't identical; make it yours!

And while all that inspiration is amazing, some

things just aren't practical – too expensive, too time-consuming, or even just impossible.

Case in point: our baker
couldn't use almost any of the ideas I had for the groom's cake because of a company policy to refuse trademarked images in their designs.

Live and learn.
It's easy to get wrapped up in the details.

I didn't know we'd have to choose so many

songs ourselves, or that I'd find myself boxed into creating a seating chart.

I actually got so entrenched in my planning

and lists that I didn't even process that we were actually getting married until July!

Leave yourself some time to

revel in that, because this is life-changing.
A huge thank you to Jess for inviting me to share, and to all of you for reading! I'd love to hear your thoughts: what have you learned on your wedding journey?