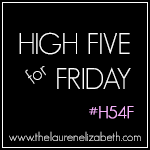 Happy Friday Lovies,
It's been one crazy week. I'm ready to kick my feet up, and have a few beers this weekend (while watching some b ball...lol shhh don't tell anyone I find relaxation through sports. It's not very girlie of me)
1. I wanted to say HAPPY BIRTHDAY to my niece Reiyanne. She is 11 years old now, and I feel really bad I had class on her birthday and missed her cutting her cake :( I hate not being there.
I spent every waking hour with my sister when she was pregnant with Reiyanne. My sister Carmen went through a lot during that pregnancy, that it truly scared me into not having any kids...lol. I do remember the late night cravings, and the mornings she would wake me up because unborn Reiyanne was hungry. I think we were the reason why the Chinese place down the street made it big, because that's all Carmen/Reiyanne would eat...lol Reiyanne and I had a special bond when Carmen was pregnant with her, because she always wanted to be with me, which is a little unusual for Carmen. Normally, we couldn't stand being around each other for long. It must've been Reiyanne....lol
I love my niece with all my heart, she's the smartest, and sweetest little girl ever!
2. I was featured on TGIF Link Party!! WOOT WOOT!! My post on "How to Make your Bridesmaids a Planner Wedding Gift" has def been one of my popular posts! People love them, and it's really thanks to my resource friend Michelle Designs, because without her weekly planner, I'm not sure I would've made these! Completely happy with the result of these planners, as well as "How to Make Will you be my Bridesmaids? cards! I haven't popped the question to my bridesmaids yet, because I'm waiting to finalize the venue. Then it's official, and I can pop the question :)
3. I have a new blog design!! I know it's still glitter...but it's bran new! I can't live without my glitter guys, so it is what it is! I was going for something more bold, and original. I love it!
4. I get to relax this weekend and take a little break from touring venues. I've kind of made my mind up on the Crystal Ballroom, because it has everything I wanted for my dream reception. Only bad news, I'm not getting married there. I need to find a new ceremony space. Which means I'll have to look around and start making appointments for that. I'm not a church member to any churches, and the churches my parents are a part of are no where near the Crystal Ballroom. JOY! lol I'm not completely sold on having a church wedding, because I wanted something outside the box. I need to do some research.
5. Lastly, I had to post this one...lol I found some great skinny jeans at Banana Republic this week, and the best part...they were 50% off. WHAT! Whaaaaaat!
Now it's time for #backthatassup ...I picked a throw back, but I love 311. Enjoy, and I hope you all have a weekend!!
//MEET THIS MONTHS SPONSORED IN POST SHOP SPOTLIGHT//